Peace, quiet and community life reign in this pretty seaside village, a repeat winner in the Canada-wide Communities In Bloom competition. Main streets are lined with restaurants, hanging flower baskets, unique independent retail outlets and friendly townsfolk. A lively cultural scene is based out of The Old School House Arts Centre with its performance space, educational studios and galleries. Seawall walks, beachcombing and rambles through an old-growth forest not far from the town centre are on everyone's daily to-do list. The songbirds cheerily greet visitors to Milner Gardens, a stately oceanfront property rated as one of Canada's top public gardens. After an evening meal, enjoy a show at the Village Theatre, home in the fall and winter to the ECHO Players theatre troupe and, during the summer, the Bard to Broadway Theatre Society. For the big-picture perspective, book a tandem skydiving jump with experienced instructors based at the Qualicum Beach Airport.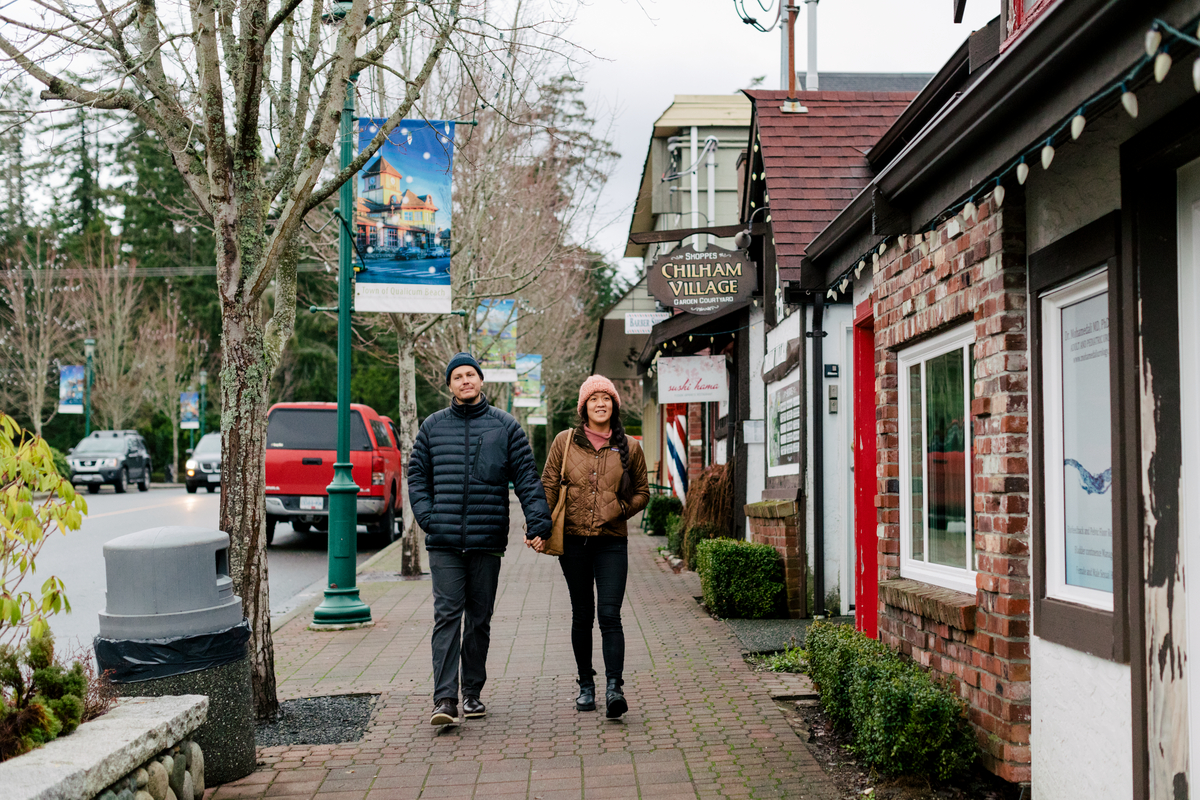 Things to do in Qualicum Beach
Renowned for its independent shops and restaurants, Qualicum Beach sits on a hillside overlooking the ocean, its pretty streets lined with hanging baskets and offering hours of opportunities to shop, dine and linger with friendly townsfolk.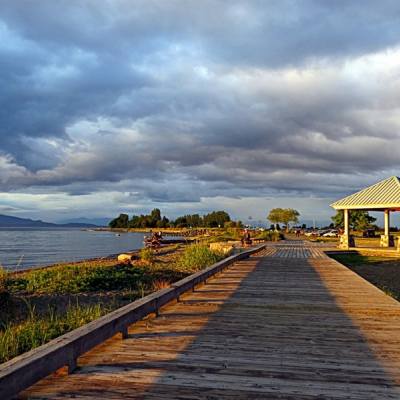 Stroll the seaside promenade
For views of the Salish Sea, offshore islands and the snowcapped peaks of the mainland's coastal range. Beachcomb for sand dollars here, or relax on benches and in picnic areas. The Uptown Summer Market draws crowds on Thursday nights in July and August.
Explore Milner Gardens and Woodland
Which was voted one of the nation's top-10 public gardens by Canadian Geographic magazine. Wander old-growth forested trails and inhale the sweet aromas in a garden known for more than 400 rhododendron species. Like members of the British royal family in the past, step into the stately 1929 manor home for high tea or to enjoy seasonal special events.
Enjoy Art
Local arts are alive and flourishing at The Old School House Arts Centre, a restored downtown landmark offering classes, exhibitions and concerts. The gift shop is packed with remarkable work by fine artists, and three galleries showcase local and BC artists and artisans. The centre hosts such events as the Grand Prix d'Art, the Harvest of Music Festival and the Summer Artisan Market.
Visit the Qualicum Beach Museum
Time travel back as far as 545 million years when examining the Vancouver Island Palaeontology Museum Society's renowned fossil collection at the Qualicum Beach Museum. Say hello to the boney remains of Rosie the walrus and Thunder the cave bear.
Play a round of golf
One of the Island's most scenic golf courses is the century-old Qualicum Beach Memorial Golf Club. Further north along the Oceanside Route, the Riverside Resort has an 18-hole mini-golf course and a waterslide.