HOW TO GET TO VANCOUVER ISLAND
Vancouver Island is a 460km (285 mile) island paradise located in the Pacific Ocean, about 97km (60 miles) west of Vancouver, and 117km (73 miles) north of Seattle. Explore the thousands of kilometers of roads and highways on the Island, between Port Hardy in the north and Victoria in the south, and Tofino to the west and Campbell River to the east.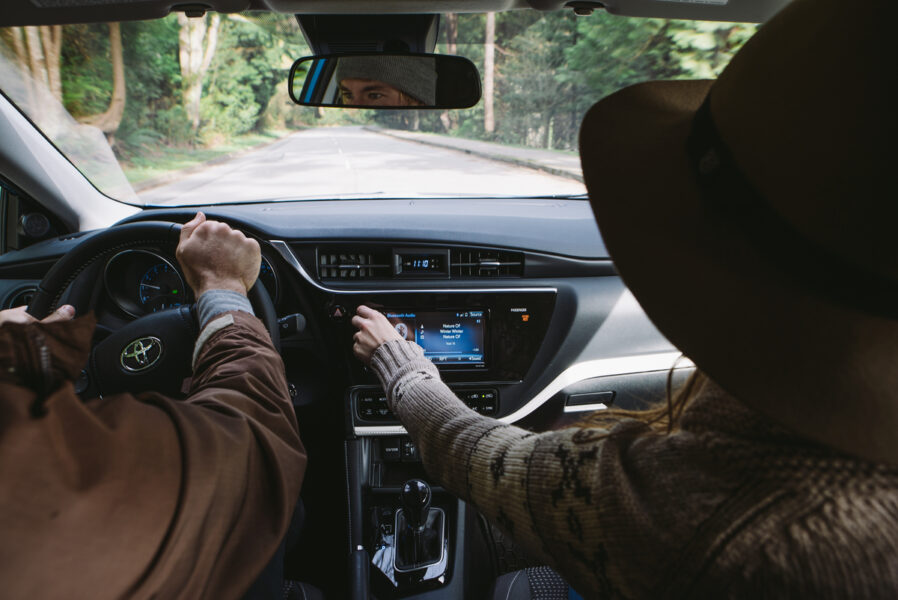 Getting Here By Car
Rent a car, truck, RV, or motorcycle, or bring your own vehicle to cruise the Island's highways as you explore the different communities. From tip to tip, the drive from Victoria to Port Hardy takes approximately 5.5 hours and offers smooth roads and endless opportunities for exploration.
Needing to rent a car? Many of the major rental companies like National and Budget are conveniently located at the three major airports and near urban hubs.
For self-sufficient, off-the-grid vacations, there are a number of smaller van rental operators such as Just Go Vans for outfitted Volkswagon vans or trucks with rooftop tents from Farout Wilderness.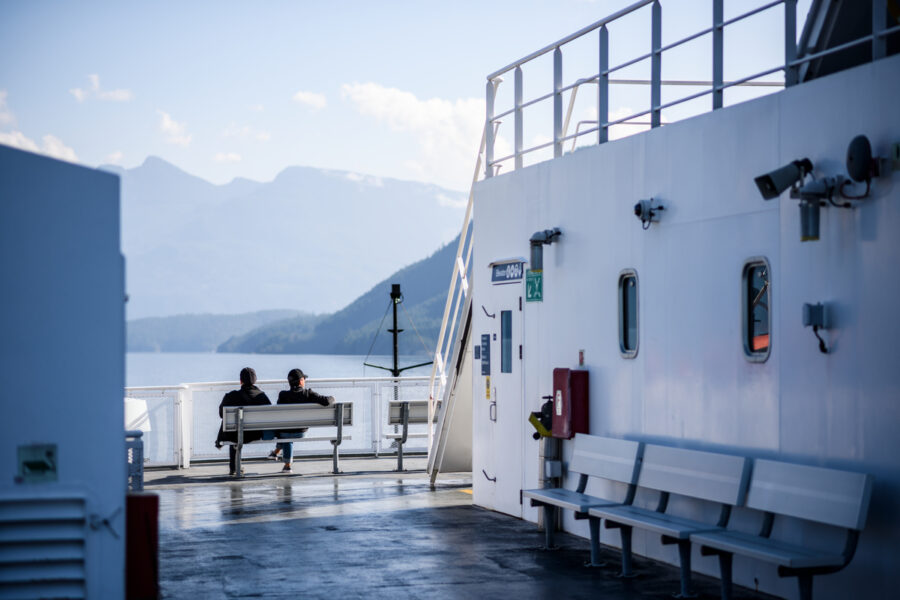 Getting Here By Ferry
There are three ferry services available to bring visitors to Vancouver Island from Washington state:
The Coho Ferry provides daily service between downtown Victoria and Port Angeles.
The Anacortes ferry, operated by the Washington Department of Transportation, connects Sidney with Anacortes.
Clipper Navigation, a passenger-only catamaran service, from runs between Victoria and Seattle.
BC Ferries is the main connection between Vancouver Island and the mainland as well as the surrounding Gulf Island communities. Leave Vancouver from Horseshoe Bay or Tsawwassen to arrive in Victoria or Nanaimo, or enjoy a one-day scenic cruise through the Inside Passage between Prince Rupert and Port Hardy.
Getting Here By Air
Daily flights to and from Calgary and Edmonton bring visitors directly to Victoria (YYJ), Comox (YQQ) and Nanaimo (YCD) (Calgary only), while scheduled and chartered connections provide quick access to many of the Island's communities including Qualicum Beach (XCU), Tofino (YAZ), Port Alberni (YPB), Campbell River (YBL), Alert Bay (YAL) and Port Hardy (YZT). Many of the flights to Vancouver Island stop or transfer at YVR in Vancouver.
Vancouver Island's 3,340 km (2,137 miles) of coastline and nearly 10,000 lakes make it possible for a floatplane to land in a number of remote locations, providing a unique experience to get to an Island destination or choose a commercial helicopter flight from Vancouver to Victoria or Nanaimo. Flights typically take 20 – 35 minutes each way, and chartered helicopter flights are a popular option to reach some of the more remote regions of Vancouver Island and the surrounding Gulf Islands.
Airlines that fly to Vancouver Island are:
Vancouver Island Road Trips
Discover what all the fuss is about while road tripping to some of Vancouver Island's wildest destinations. Connect with your inner adventurer while walking among the giants in the old-growth rainforests and lose yourself on windswept beaches or snowcapped peaks. Abundant with natural wonders, bustling cities and quirky roadside towns, Vancouver Island offers a diverse range of road trips guaranteed to tick items off your bucket-list while creating memories that will last a lifetime. Check out these four routes that are sure to show you the very best this island has to offer.
Learn More
Drive, Fly, Ferry, and Bus Providers