Step back in time and explore the charming town of Ladysmith! With panoramic views across an oyster bay to the southern Gulf Islands, Ladysmith's heritage main street is lined with Edwardian-era architecture, unique shops and a tempting array of restaurants. Transfer Beach Park is the town's waterfront gem with a kid-friendly green space and water-spray park along with kayak rentals, a community art gallery and a dockside maritime museum. Harbour tours provide a unique way to see the town from a different angle and learn the history of the area.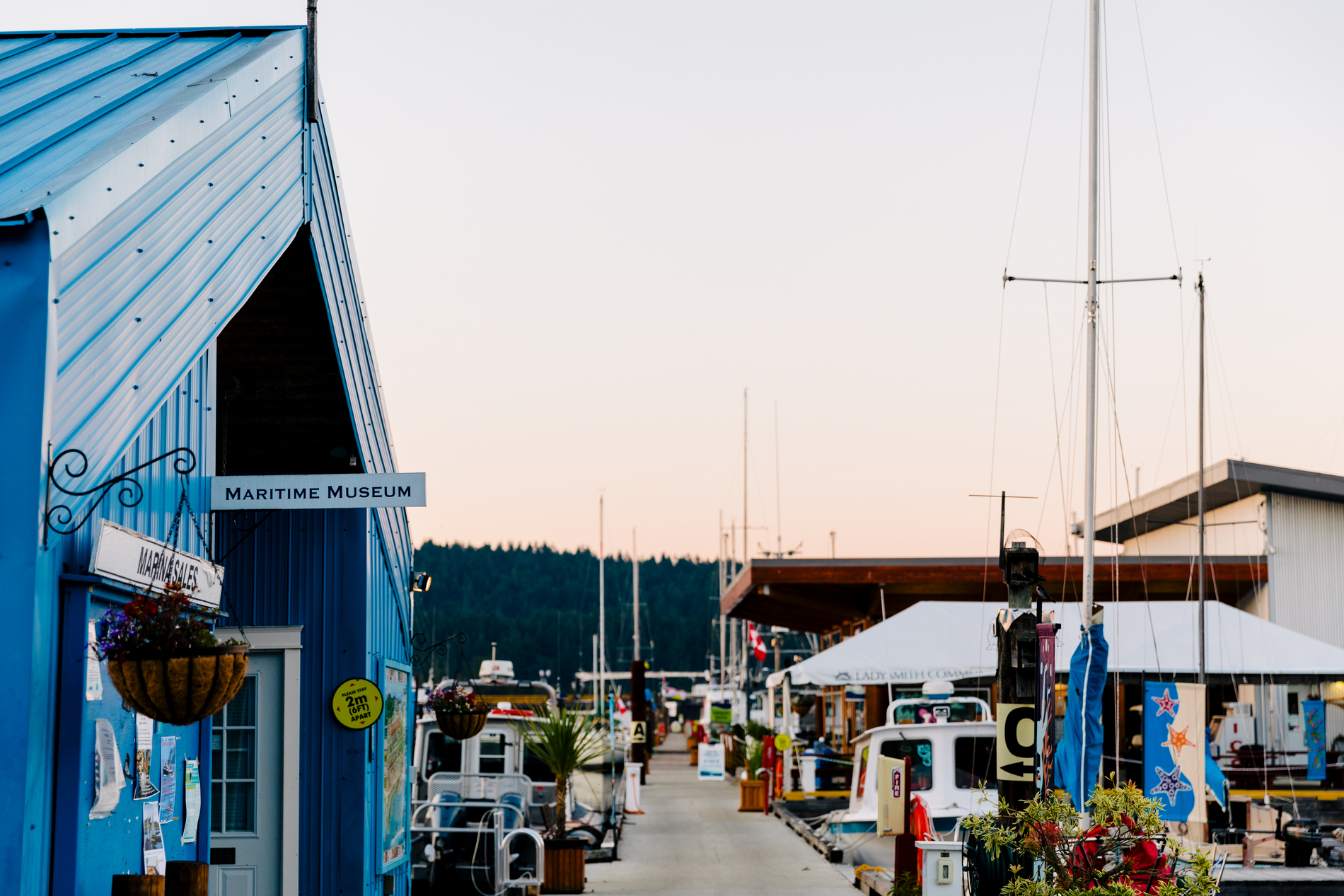 Things To Do In Ladysmith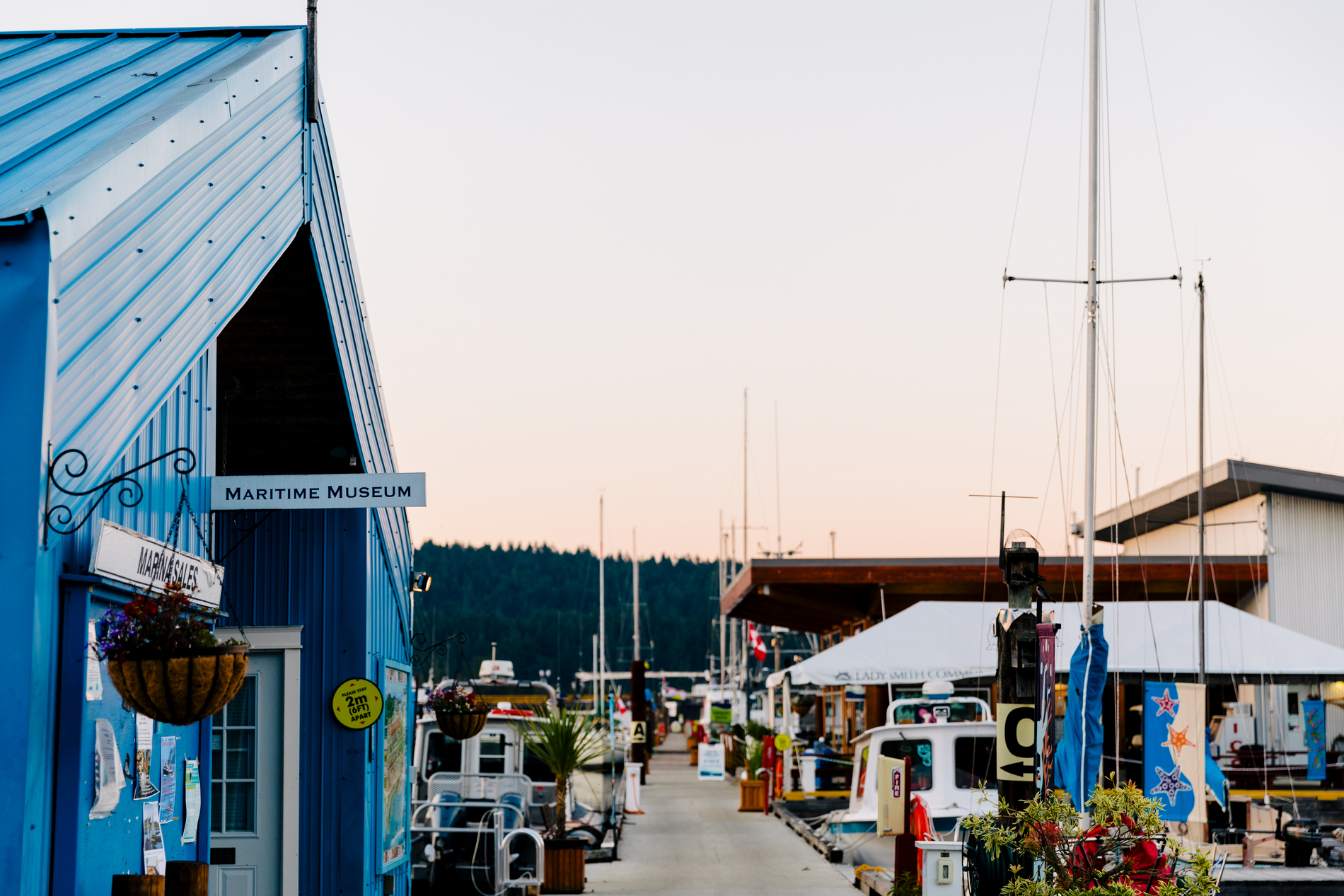 Explore The Heritage Route
Discover the waterfront and the Edwardian-era downtown by walking the self-guided Ladysmith Heritage Route. Artifacts along the way document the town's coal mining, forestry, rail, and marine legacy. A map brochure is available at the Visitor Centre along with a companion guide to the iconic buildings lining the main street that arose virtually overnight in 1898.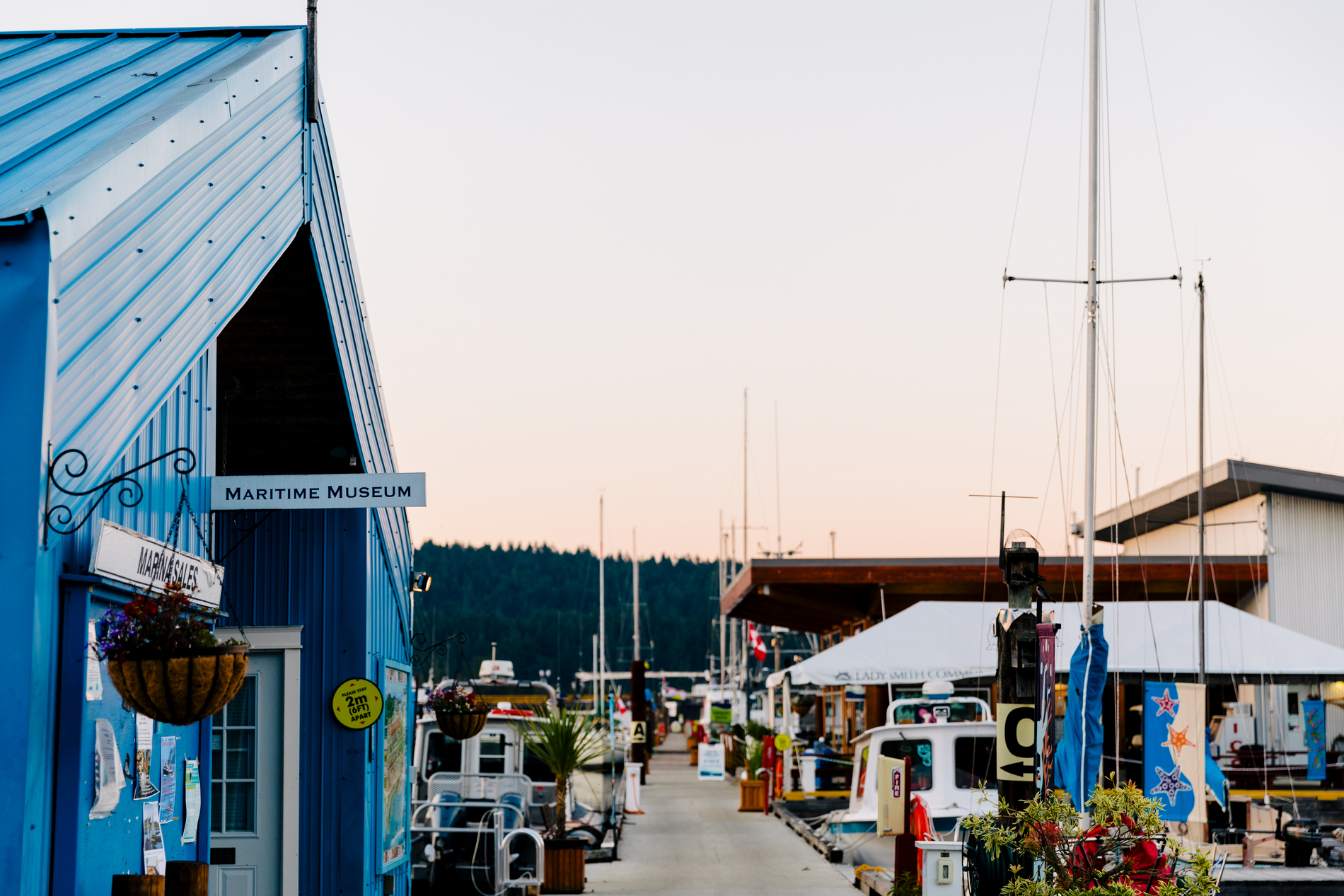 Visit The Beach
At the foot of town by the water, Transfer Beach Park offers swimming, picnicking, playgrounds and a splash park. Walk the trails, let Rover run free in the off-leash dog park and take a seat in the amphitheatre to enjoy scheduled performances and/or the stellar views.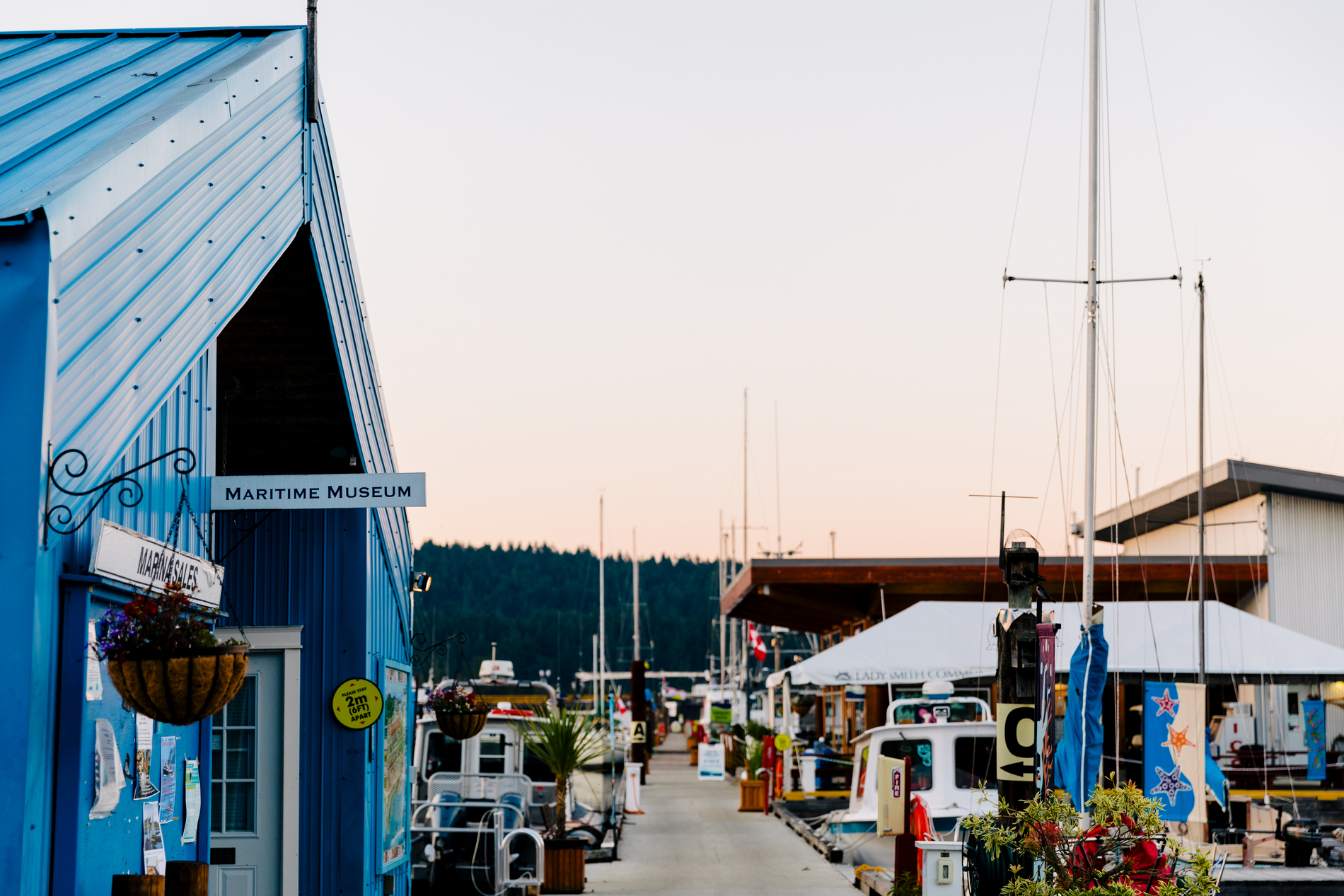 Take A Hike
Discover the lushly forested trails of Holland Creek, recommended for hikers of all ability levels. Admire the beautiful Crystal Falls, or challenge yourself to complete the connecting Heart Lake Trail (renowned for its spectacular views of the Gulf Islands).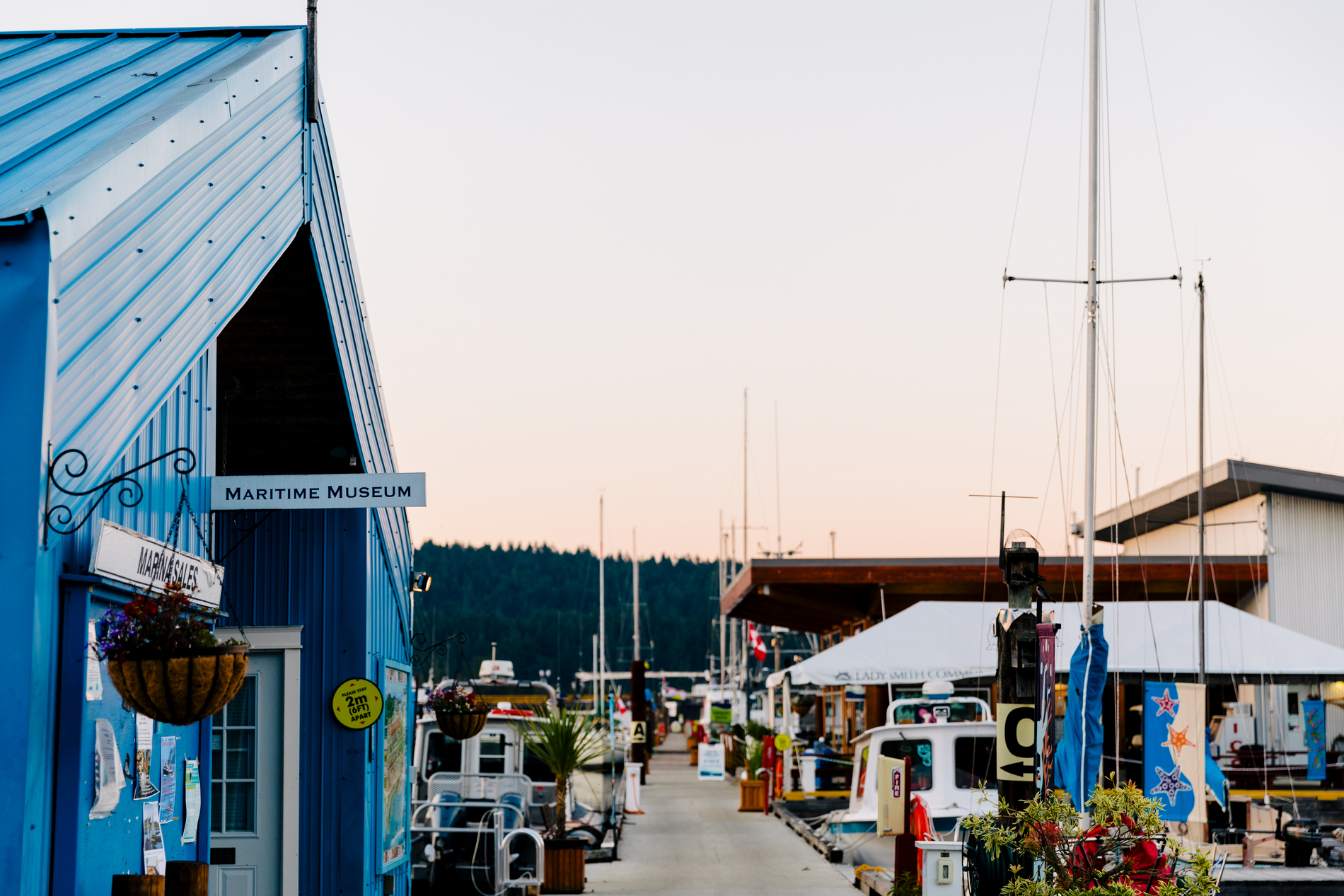 Stop By An Art Gallery
Satisfy your artistic side by visiting galleries and home studios. or when taking in the special Christmas tour. Schedule visits for the special Christmas tour and late August's Arts on the Avenue. Or drop in anytime to the Waterfront Gallery, housed in a 1940's locomotive machine shed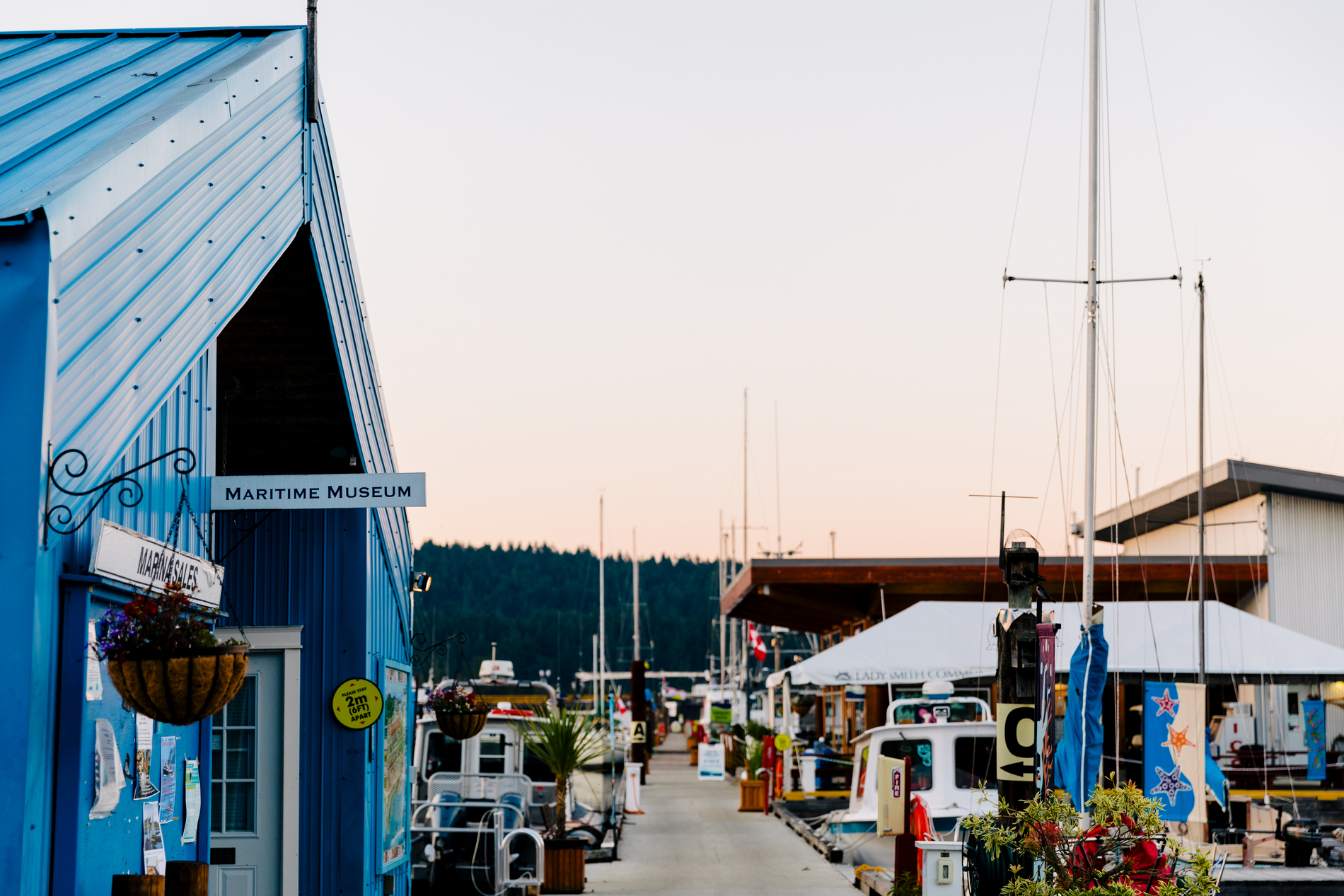 Dive Into History
Learn more about local history at the Ladysmith Museum on First Avenue and at the Ladysmith Maritime Society's boat sheds and floating museum at the community dock.