Newcomers and travellers who've not been here in a while are equally delighted at the remarkable urban revival this historic city–the third oldest in B.C.–had undergone in the last decade. Get to know it intimately on self-guided walking tours through downtown streets lined with heritage storefronts, bars, art galleries, and boutiques. Stop in at a museum to explore ancient Coast Salish traditions, Canadian military history, or a replica 19th-century coal mine. Pick up ice cream and stroll the Harbour Walkway while watching floatplanes come and go. Take in a show at the Port Theatre or catch a free concert in the park. Picnic on nearby Newcastle Island, or participate in numerous festivals. Those who love to meet local artisans are welcome on Gabriola Island, just a short ferry ride across the water. As for the city's ultimate sweet spot, pick up a copy of the Nanaimo Bar Trail map from any info centre to discover bakeries, cafes, spas, bars, and shops offering their own creative spin on the city's namesake treat.
Things to do in Nanaimo
It's the many options from sea to sky that attract visitors to Nanaimo, where pedals push you over trails and the soles of your boots take you down to the base of rainforest waterfalls. And yet all will find the stillness to rejuvenate when kicking back on the beach to watch the ferry dock, or enjoying a cold handmade beverage at one of 4 craft breweries.
When you're ready to feel the ocean air, set sail from Nanaimo's harbour—one of Vancouver Island's most industrious and beautiful ports—on a catamaran, fishing boat or hovercraft. It's just one of the ways to catch a glimpse of Nanaimo's locals—the wildlife of British Columbia who call the Salish Sea home. Get up close and personal with the harbour seals when you dive off Snake Island with a knowledgeable guide.
The Nanaimo Bar Trail
Take a sweet self-guided adventure through the streets of Nanaimo & Region! Stretching the region from Lantzville in the north to Cedar in the south and now including a stop on Gabriola Island, The Nanaimo Bar Trail takes you to experience the many deliciously creative interpretations of our famous treat. Stop by the Visitor Centres or any of the participating locations and pick up a Nanaimo Bar Trail Brochure so you can map out your route along the 39 stops.
Self-guided Nanaimo Bar Trail
Visit Saysutshun (Newcastle Island)
Just minutes from downtown Nanaimo's Maffeo Sutton Park, a visit to Saysutshun is the perfect addition to your itinerary! Rich in First Nations and industrial-age history, this downtown marine park caters to families with its beaches, playground, geocache treasures, hiking and bike trails, and a well-equipped campground. Plus, you can learn more about the island's important connections to the Snuneymuxw First Nation.
Enjoy a craft beverage or culinary tour
Book a culinary, craft beverage and/or Estate Winery tour with one of Nanaimo's fun and knowledgeable local guides to treat your palate to the Island's finest. Learn more about the BC Ale Trail.
Take a stroll along the Nanaimo Harbour Walkway
Connect with the locals and enjoy the eclectic shops and eateries.
Explore the Historic Downtown
Voted the Best Street in Canada in a national competition, downtown's elegant, curving Commercial Street is a prime spot for walking tours, window shopping, dining, art galleries and satisfying meals before or after shows at the Port Theatre.
The heritage buildings in the revitalized, hillside Old City Quarter house a dozen eateries and more than 20 unique boutiques, galleries and specialty shops.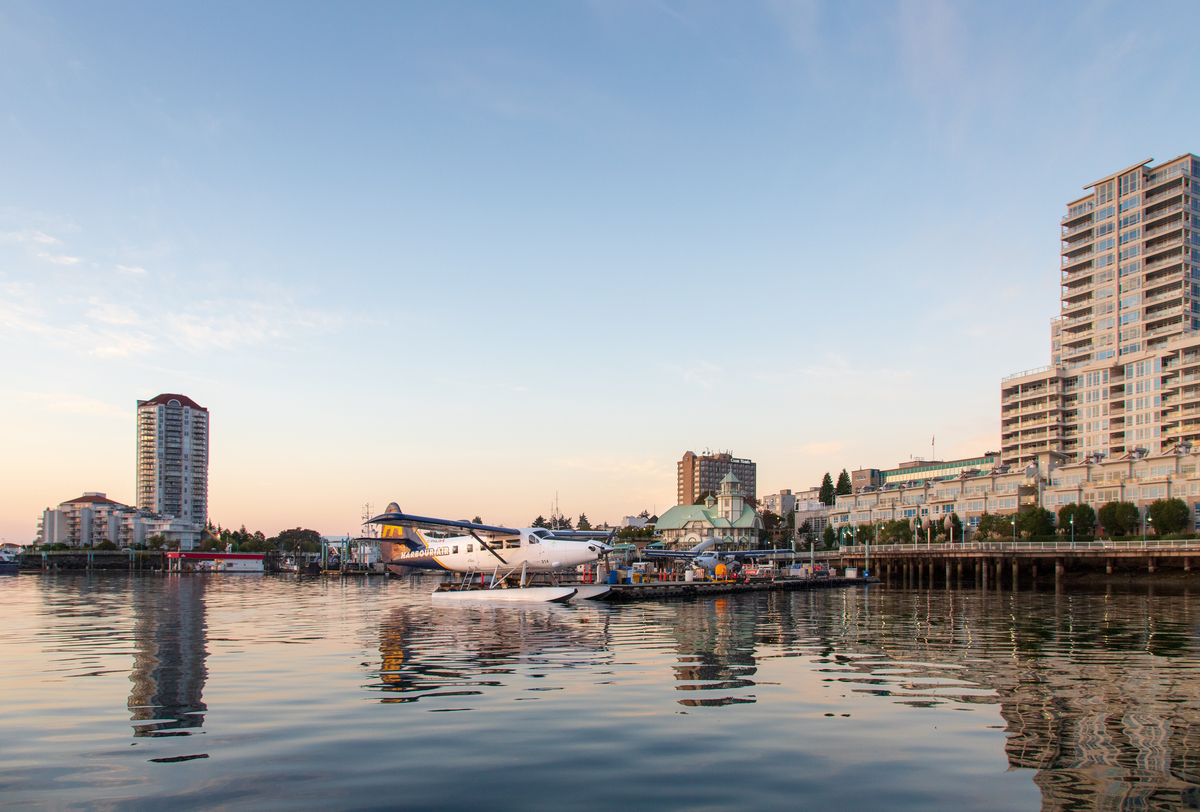 Get out on the water
With guided marine tours, boat rentals, charters, dinner and sunset cruises, sailing excursions, and sightseeing tours. Nanaimo is a prime stopover for pleasure boaters on regional excursions through the Discovery Passage, the Gulf Islands and the San Juans. Boaters who moor here receive Tourism Nanaimo's Come Ashore package of city information and special deals.
Explore the Cedar Yellow Point Artisan Trail
A kaleidoscope of art studios, farms and favourite foodie destinations in the pretty countryside south of the city. Tour a cranberry farm and take home preserves, cranberry salsa and hand-picked berries.
Get outdoors in some lovely settings on Nanaimo's hiking trails
Piper's Lagoon is an easy seaside stroll. Panoramic views to the mainland and beyond are one of the rewards in climbing Mount Benson. A slew of other well-maintained trails – Parkway, Trans Canada, E&N and Colliery Dam included – welcome sneakers, walking shoes and sturdy boot.
Get your adrenaline pumping at WildPlay Elements Park
Zipline across a canyon, bungy jump off a bridge, ride the giant swing, and – don't look down! – navigate a thrilling treetop obstacle course called "monkido."