The Storm Riders series aims to celebrate the strength of our industry while highlighting some of the many ways businesses have overcome the challenges resulting from COVID-19. We are proud to showcase how the following businesses have adapted while celebrating the people who are at the heart of what we do. In this post, we hear from Natalie Riga at Chateau Wolff Estate Winery in Nanaimo.
Why do you do what you do?
It takes a certain type of person to revive an old vineyard and open a winery. Hard work, dedication, attention to detail and a certain amount of risk-taking are all necessary. That being said, there is a tremendous amount of reward for finally tasting that vintage of wine that has taken us years to produce. To get to share this wine with our customers and explain the stories behind it is what drives us to do what we do.
What do you most want people to know about your business?
We are a very small family run business with an interesting story behind it. The vineyard was originally planted by Harry Von Wolff in 1991, making it one of the oldest vineyards on Vancouver Island. Wolff spent three years and searched over 300 properties looking for the optimal location to grow Pinot Noir and Chardonnay specifically. He found this beautiful 8-acre property on Maxey Road in Nanaimo with a south-facing slope in a warm valley with an aquifer running directly under it and the rest is history. Von Wolff passed away in 2005 and Matt and Natalie Riga took over the property in 2014.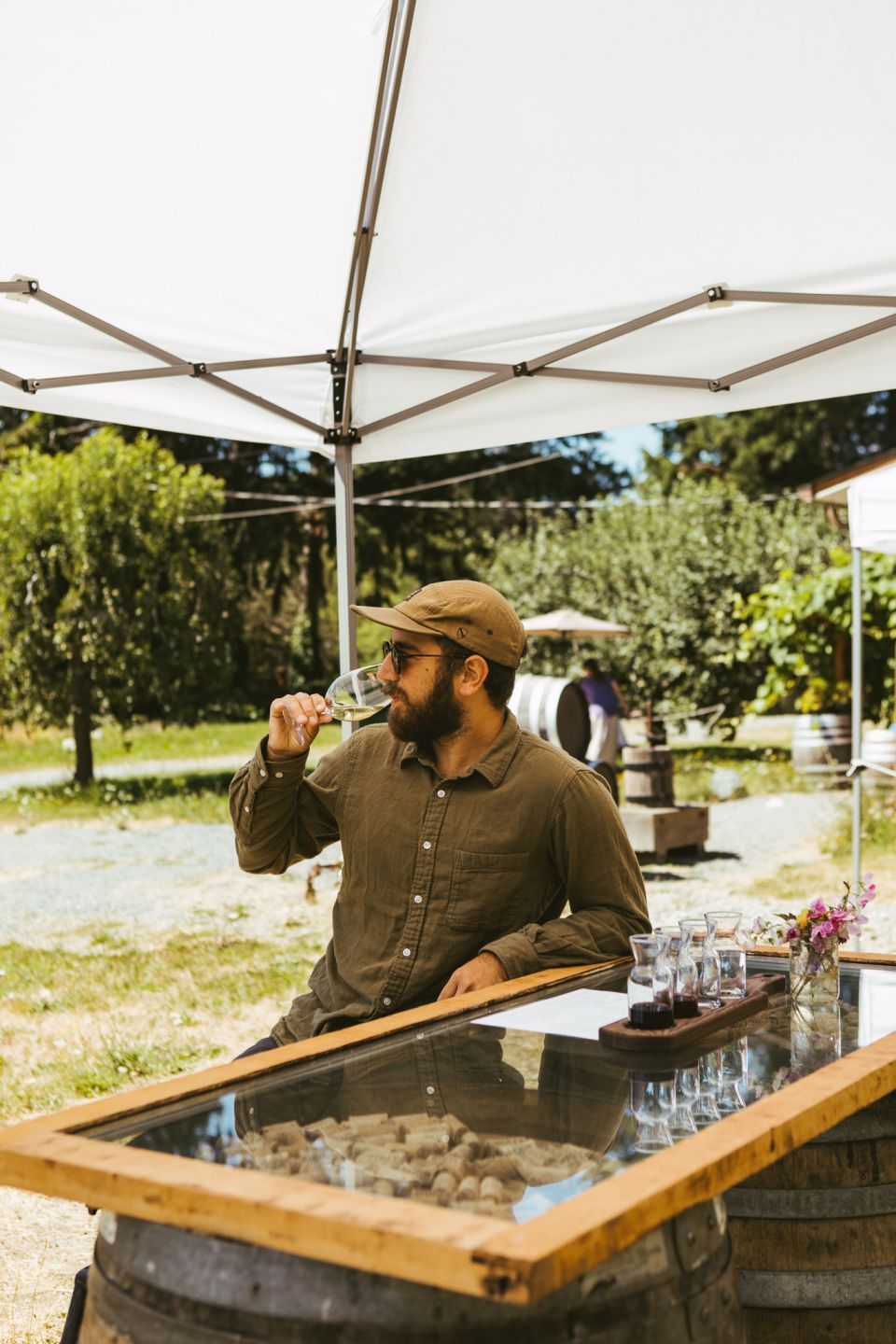 The spark to own/work in this business must motivate you each day. – what are some of your past experiences that have contributed to this spark.
We have always shared a strong passion for food and wine which led us to open a small farm-to-table restaurant in Matt's hometown of Trenton, ON prior to taking on Chateau Wolff Estate. Operating a restaurant in close proximity to local wineries gave us an opportunity to learn about the wine industry. Not only did we create our own wine list for the restaurant, but we also found ourselves volunteering with the wineries on our days off and getting to know some of the producers in Prince Edward County. We were drawn to a slower pace of life and began searching on Vancouver Island for a winery to embark on this new career.