The Storm Riders series aims to celebrate the strength of our industry while highlighting some of the many ways businesses have overcome the challenges resulting from COVID-19. We are proud to showcase how the following businesses have adapted while celebrating the people who are at the heart of what we do. In this post, we hear from Paulina Alexander at Grotto Spa at Tigh-Na-Mara in Parksville.

What do you most want people to know about your business?
Now more than ever, managing stress and seeking a trusted and nurturing environment is vital to our overall well-being. We want our guests to know they can relax with confidence at the Grotto Spa, knowing our team is committed to delivering a safe and restorative experience! Join us for a half-day or full day spa package featuring multiple treatments performed by a single spa provider to reduce your contact to keep your "social bubble" small. Reduced capacity within our facility provides safe physical distancing while allowing our team to focus on the elevated cleaning and sanitization protocols required to safely deliver a true Grotto Spa experience.
In your own words, please share "Travel matters because … "
Travel matters because when we leave what is most familiar to travel to a new location. we can't help but learn something new! This might come in the form of an exciting adventure, a connection with nature, a connection with oneself, a new friendship or a personal lesson learned. For myself, I have always used travel as an escape – a chance to leave behind my day-to-day worries and experience something different as a way to bring clarity and wonder to my life. There are so many little gems to experience close to home – travel doesn't always have to be far in order to be an adventure! So get out there and discover something new today!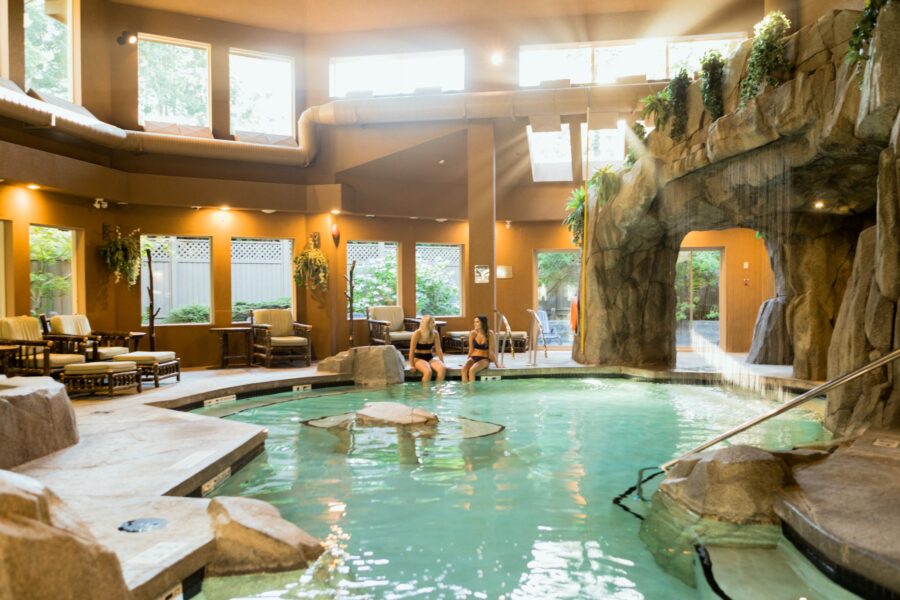 The spark to own/work in this business must motivate you each day. – what are some of your past experiences that have contributed to this spark?
Working in the spa industry reminds me of the importance of self-care and inspires me to share this idea with others. As a busy mother of 4, I didn't always understand self-care to be the foundation of personal well-being. However working full-time and managing the stress I felt took a toll on my mental, physical and emotional health. What I learned through these difficult times is that self-care is NOT selfish – that when I felt my best, my mood and resilience was elevated which put me in a better position to manage the demands on my time. Taking care of myself resulted in better physical health, elevated my mood and allowed me to be better able to support others, both at home and at work.
Self-care can be many things – a walk in nature, time off-screen, a cuddle with your loved one, a hot bubble bath, or a pampering spa day! Massage relaxes aching muscles, lowers blood pressure and improves circulation. Manicures and pedicures relax tired joints. Facials result in bright, youthful skin and are intensely relaxing. Body treatments smooth and hydrate the skin. Spa days can be enjoyed solo or with someone special. Join us a the Grotto Spa for a half or full-day Spa Package because there's nothing more inspiring and empowering than spending the day taking care of yourself. We all have many responsibilities, but it's important to remember that acts of self-care are essential for our happiness and overall wellbeing!