The Juan De Fuca Trail. We trekked 49.5km over three days from Port Renfew to China Beach, shared the trail with a mom and cub black bear, camped on the beach, sipped coffee while listening to the waves roll in, watched the sunrise, watched the sunset, and focused solely on putting one foot in front of the other. Looking fresh on Day 1 at Botanical Beach and super excited to get on the trail!

This was the start of our trekking day from China Beach. Straight up!

It's all about the morning routine. Make coffee, enjoy coffee, and listen to the waves crashing onto the shore while the sun rises.

Morning light on the Juan De Fuca Trail. We were stoked about how well marked this trail was.

Juan-dering through the salal.

Our kind of takeout. Rehydrated bibimbap on the beach after 6 hours of hiking.

We've only been back to the city for a couple of days, but we're already looking forward to more foggy mornings on the west coast.

Step 1: Arrive at camp.
Step 2: Spread out all of our belongings.
Step 3: Eat dinner.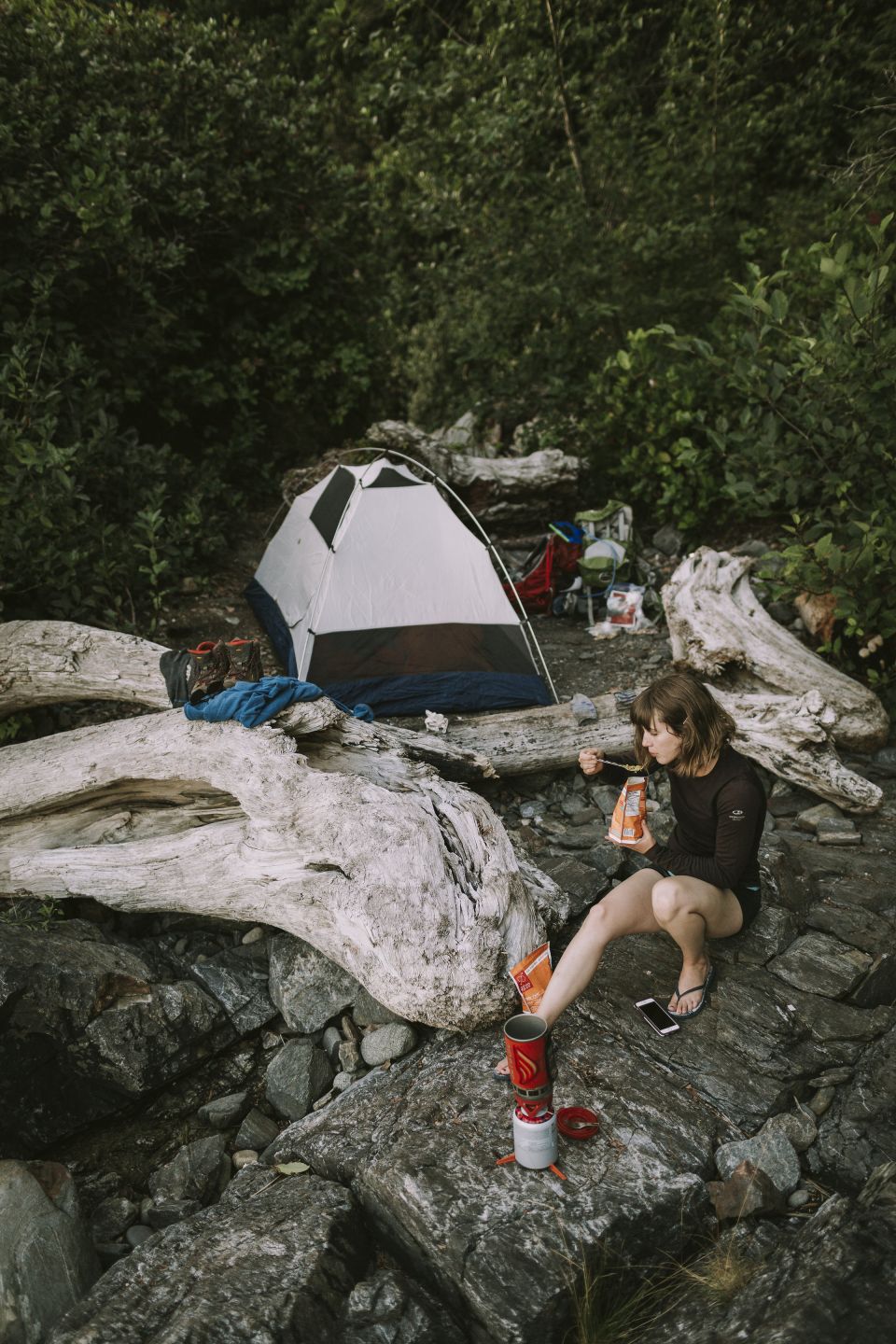 After hiking down and back up countless creek valleys we got pretty excited when we came to a suspension bridge to take us straight across instead.
We overheard another hiker in camp describe the day as, "Up and down, and up and down, and mud mud mud." He summed it up very accurately!
Thank you so much to Richard and Ashley at DeskToGlory.com for sharing their trip with us!